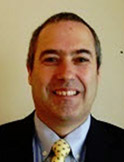 Technical Services Manager Oji Fibre Solutions Kinleith and Tasman mills
Paul is the Technical Services Manager for Oji Fibre Solutions Kinleith and Tasman mills. Prior to joining OjiFS he was the Director of Research and Innovation for Canfor Pulp LP in Vancouver Canada where he developed CPLP's Open Innovation program and delivered the Temap technical marketing service.
Prior to joining CPLP he was the Program Manager, Fibre Supply and Quality at the Pulp and Paper Research Institute of Canada (Paprican) and acting Director of the Vancouver laboratory. He is the architect of the EvaluTree (Paprican) and Mihari (CPLP) initiatives, he developed the pulp and paper industry response to British Columbia's mountain pine beetle epidemic, and most recently he initiated the Licella Pulp JV with Canfor.
Paul received his PhD in Kraft pulping chemistry from the University of Auckland and was the first recipient of a PAPRO PhD scholarship. He has contributed (to) more than 50 publications and 5 patents.