This conference aims to explore what it means to be a fully sustainable and bio-innovative industry. The conference will cover a broad range of topics, including industry innovations, markets, sustainability and circular bioeconomy, R&D and emerging technologies across the full spectrum of the fibre value chain - fibre resources, pulp, paper, packaging and bioproducts.

Download the latest program HERE (updated 22 November 2019 - please clear your browser cache to ensure you can access the latest program update)
DAY 1
TUESDAY 10th DEC
Plenary
Guest Speakers & Panel Discussion: A forest based circular bioeconomy
BioFuture Forum
Manufacturing Excellence
Pulp & Paper Forum

Welcome Function
DAY 2
WEDNESDAY 11th DEC
Plenary
Guest Speakers & Panel Discussion: Emerging challenges for recycling in Australia & New Zealand
BioFuture Forum

Markets Forum
Pulp & Paper Forum
New Speaker Competition Finals
Networking & Happy Hour
DAY 3
THURSDAY 12th DEC
Plenary
Guest Speakers & Panel Discussion: The role of waste to energy and material recycling in the circular economy
BioFuture Forum
Sustainable Packaging Forum
Pulp & Paper Forum Mill Managers Forum
Awards Dinner, Luna Park, St Kilda
FRIDAY 13th DEC
Young Professionals Team Building Day - Melbourne Lion Hotel (See below for further information)
Bio-Future Forum Tues (Tues 10 Dec - Thu 12 Dec)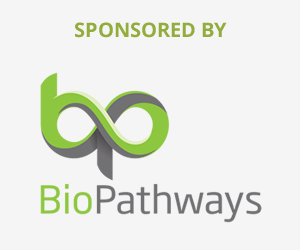 One exciting area in the fibre value chain that has received growing attention in recent times is the diversified use of biomaterials derived from traditional biomass. The accelerated growth in this area has breathed new life into a sector that only a few years ago was struggling through significantly reduced returns. The new and innovative developments that are being reported from this sector in bioenergy, biochemicals and biomaterials, as well as aspects of sustainability, life cycle extension, waste remediation, recycling and re-purposing, mean that these ancillary efforts are becoming central to many manufacturing and commercial strategies within our industry. Most promising is the high-value products and new technology solutions arising from these efforts that enhance profits and improve resource utilization.
The Bio-future Forum will showcase experts in these new fields and present work and strategies that look to marry sustainability with commercialisation in our industry. The forum will provide learnings from current research efforts and provide an insight into global thinking that will help delegates understand and navigate the potential of our bio-future.
Manufacturing Excellence Symposium (Tues 10 Dec)
The Manufacturing Excellence Symposium explores the latest trends and best practices on developing a manufacturing excellence culture and strategy for improved operational efficiency, productivity and safety. Hear from industry leaders about what it takes to stay competitive.
Strategic leadership and human resource development
Improving business process
Embracing technology and innovation to ensure long-term success
Implementing Lean throughout the manufacturing process to achieve cost-effective and sustainable manufacturing
Market Forum (Wed 11 Dec)
Fibre and renewable resources in general have a lot of work to do in the modern world. From paper and board production, through energy outcomes, organic chemicals and unique products that are still in their infancy, the pressures on already scarce fibre resources continue to mount.
Just how much virgin wood fibre is available, and is it going to be enough to meet all of the competing needs?
In a world starved of fibre, what is the situation with recovered fibre right now and what solutions are likely to emerge?
What are the competing fibre needs and what are their prospects for future growth?
How might energy at the industrial scale and emerging industries further impact demand?
This sharp and focussed market forum will address these issues, providing perspectives and insights to help understand the latest developments, how they integrate, and the conflicts thatarise where competing interest come into conflict.
Sustainable Packaging Forum (Thur 12 Dec)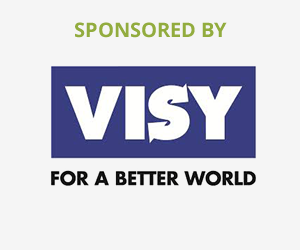 The Sustainable Packaging Forum will present an update on the Australian and New Zealand packaging market, covering up to date statistics, current trends, food contact regulation and compliance and what the future holds for this industry.
Pulp & Paper Forum (Tues 10 Dec - Thur 12 Dec)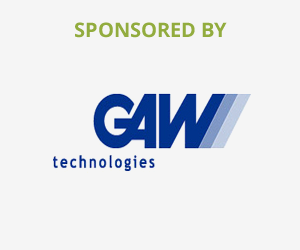 The Pulp and Paper Forum will feature presentations on a wide range of topics from industry practitioners, researchers, equipment and service providers. The forum includes:
Technical presentations on a wide range of topics
Pulp and paper mill case studies
New Speakers Competition
Poster Presentations
Mill Managers Forum (Thur 12 Dec)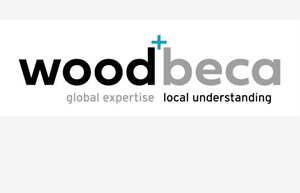 The Mill Managers Forum is an annual event, providing senior managers from the Australian & New Zealand pulp and paper industry the opportunity to meet and discuss critical management issues relating to today's mill environment and to also share new ideas to advance the capabilities of our industry.
Young Professionals Forum (Thur 12 Dec)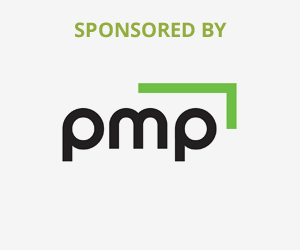 The Appita Young Professional Forum is a curated forum which brings together young professionals from a across the fibre value chain. The forum aims to provide the next generation of leaders the opportunity to share ideas and network with industry leaders.
Young Professionals Team Building Day (Fri 13 Dec)
10:30 am – 1:00 pm Melbourne Central Lion Hotel
Delegates to meet at the Melbourne Central Lion Hotel, 211 La Trobe St, Melbourne VIC at 10:15 am.

Join the Appita Young Professionals on a Team Building Day with Urban Quest.

Urban Quest is an emotionally charged interactive Race that is full of clever riddles, hilarious challenges and lots of fun and action that will keep you talking for weeks afterwards!
What will you do?
You will participate in a fun filled race through the heart of Melbourne CBD which will to keep you team engaged and constantly interacting, with tasks involving visual and audio puzzles and problems to solve.
Why you should join us?
• Put your problem-solving and communication skills to test
• Network with fellow young professionals across the globe, and make new friends
• Get to know Melbourne better while traversing through iconic Melbourne alleys and pathways
• More importantly, wind-down and have fun!
What else will you get?
Lunch and drinks at Melbourne Central Lion Hotel after the event.