Technical Resources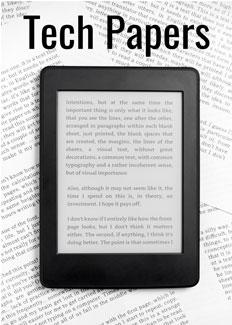 Appita Technical Papers published from 2021 onwards are now available to members via the Technical Resource Portal. Here you will find papers on best practices, advancements and industry trends. If you are interested in submitting a technical paper please email This email address is being protected from spambots. You need JavaScript enabled to view it..
Technical Paper abstract will be featured in the Appita Magazine. To access the current issue of the Appita Magazine CLICK HERE.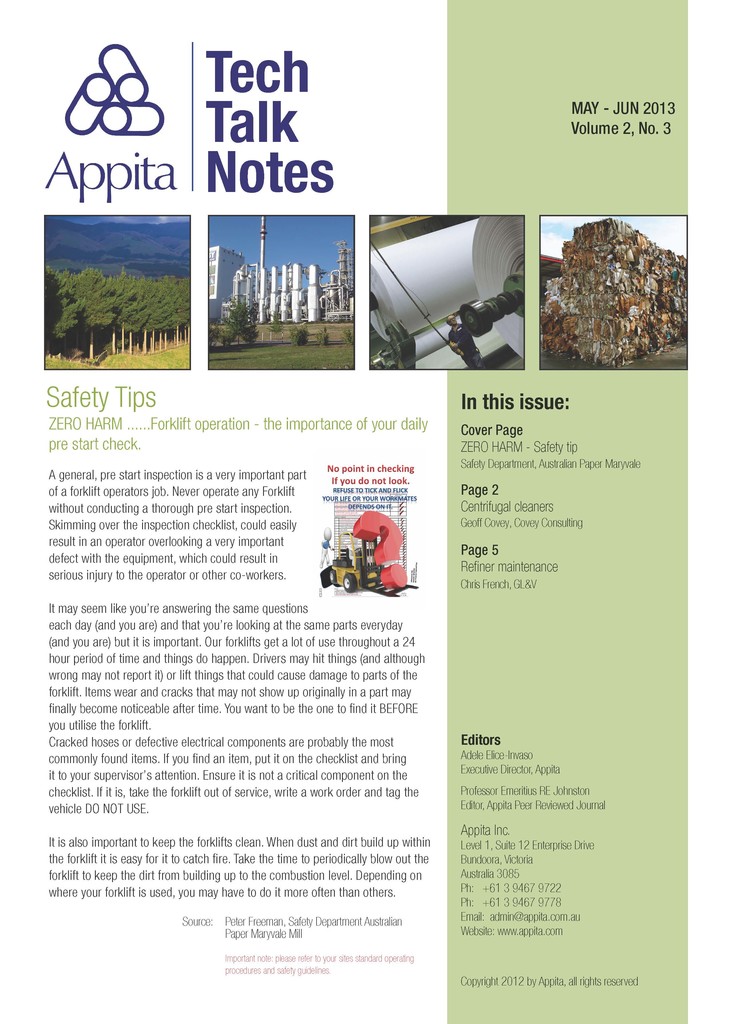 A bi-monthly newsletter from Appita, is specifically designed for operators and maintenance personnel at the mill sites. Tech Talk Notes provides, practical, problem-solving information that will assist manufacturing personnel to become better equipped when dealing with everyday problems that they may encounter at the mill site.


Filled with practical papermaking advice, each issue of Tech Talk will touch on operations, troubleshooting, reliability and maintenance, and safety. This is an exciting new initiative of the Appita Suppliers Committee and the first publication for Appita that is dedicated to personnel at the coal face of pulp and paper manufacturing operations. The development of this bi-monthly publication further emphasises Appita's mission to facilitate the interchange of information and advance the technological capability and expertise of the Australian and New Zealand Pulp and Paper Industry.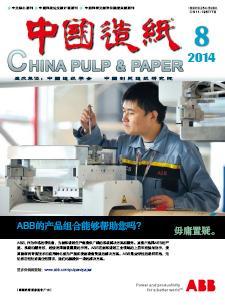 China Pulp & Paper is a monthly publication and published jointly by China Technical Association of Paper Industry (CTAPI) and China National Pulp and Paper Research Institute (CNPPRI). As a service to Appita members abstracts of the peer reviewed papers will be available in English every month.
All abstracts are in a single .pdf file. Appita members who wish to access the full technical papers should contact This email address is being protected from spambots. You need JavaScript enabled to view it.