Wednesday, 1 July 2020
3:30 pm – 4:15 pm AEST / 5:30 – 6:15 pm NZT
Presenter: Nicolai Höfert – Food Chemist, ISEGA Germany Facilitator: Lou Sherman, Appita Food Materials Contact Committee



Presentation

Overview
In the company's beginning, ISEGA was established as a material testing institute for paper and pulp. Already in the early days, high polymers and further packaging materials were added to the list. After the term "consumer goods" had been defined by the old foodstuffs and consumer goods decree as well as by the new Foodstuffs and Animal Feed Code, testing systems were developed in the 70ies to confirm the compliance of materials and articles intended for food contact in manufacturing pre-stages and as finished products.
Join Lou Sherman, Chair of the Appita Food Contact Committee and Nicolai Höfert – Food Chemist, ISEGA Germany for a presentation and discussion about Testing for Food Contact Compliance.
This Webcast will look at ISEGA's range of services for evaluating paper and board packaging according to food law requirements. Nicolai will outline the process for validating compliance to a particular standard, as well as covering the differences in approving paper, corrugated board and final printed and glued packaging products. He will also cover the process of ISEGA's certification system, from the formal evaluation of the product structure, through to the evaluation of test results, finishing with either the issuing of the appropriate certificates, or informing the customer of any problems revealed during the analyses.
GUEST SPEAKER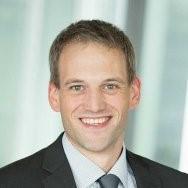 Nicolai Höfert
Food Chemist, ISEGA Germany