We all know Gen Z, but did you know Gen Alpha is on its way?
What to expect when young professionals start running our industries.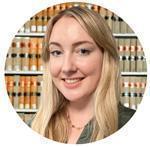 Sarah McCutcheon, Workplace Strategist, Mapien
Sarah McCutcheon is a Workplace Strategist at Mapien. Sarah works across a broad range of employment and industrial relations matters specialising in case law research, drafting advice, and reviewing workplace policies and contracts.
Sarah is committed to workplace diversity and inclusion and passionately supports upcoming industry professionals.