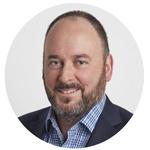 Andrew Richards, Chief Executive Officer, Energy Users Association of Australia


---
Andrew has over 30 years of energy industry and infrastructure development experience having held a variety of senior management roles in the areas of sales and marketing, public and stakeholder relations, media and communications, strategic planning, policy development, stakeholder engagement and political advocacy.
For the last 5 years Andrew has been Chief Executive Officer of the Energy Users Association of Australia (EUAA). The EUAA is the peak national body representing Australian commercial and industrial electricity and gas users. EUAA membership covers a broad cross-section of the Australian economy including significant retail, manufacturing, mining, materials and food processing industries.
Under his leadership the EUAA has positioned itself as a highly respected thought leader and advisor to energy industry players, regulators and governments and is recognised by these stakeholders as a strong advocate for energy users.
Andrew continues to play a key role in a range of energy market reform processes being undertaken by AEMO, AEMC and the ESB where he has recently joined the Post 2025 Market Design Advisory Group. Andrew is also involved in the Federal Government Energy Industry Roundtable, ACCC Infrastructure Consultative Committee and a number of State Government key stakeholder roundtables.
Andrew is a strong advocate for cross industry collaboration and is involved with numerous energy industry customer councils and advisory groups. Andrew has also been central to the formation of The Energy Charter, an industry led collaboration designed to improve energy user outcomes. Andrew is a member of the Independent Accountability Panel that reports annually on industry progress towards this objective.