Arvind Singhal,
Global Product Manager, LC Plates, Andritz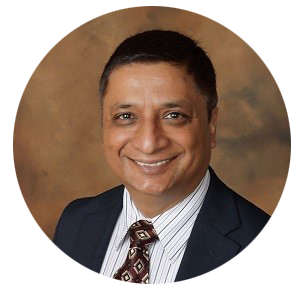 ---
Arvind Singhal has over 30 years of pulp and paper industry experience and is currently working as Global Product Manager for Andritz. USA.
Arvind comes to Andritz with direct work experience in Pulp & Paper Mills starting with Process Engineer role and working his way up to Process Optimization Group Leader role. Since 2001 – he has been working for the Refiner Plate Suppliers optimizing the refining systems worldwide.
Arvind earned his Bachelor's degree in Pulp & Paper Engineering from IIT, India and earned his Masters degree in Paper Science & Engineering from Western Michigan University. In addition, he also earned his Executive MBA from Kellogg School of Management, Northwestern University. He also has completed all the coursework for the Six-Sigma (Black Belt) requirements and has completed over a dozen training programs in various disciplines.
Arvind has developed training programs and has trained personnel in many Paper mills worldwide in Refining Systems, and Applied Statistical Methodologies in Pulp & Paper. He has also presented papers, and seminars at various conferences Globally.