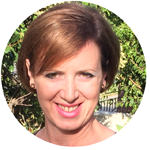 Vesna Milunovic, General Manager, Technical at Visy Pulp & Paper
Vesna Milunovic is the General Manager, Technical, Visy Pulp & Paper. Prior to that, Vesna spent 5 years working as a Technical Product Development Manager at Visy, being responsible for the development of new products, product quality and process improvements in Visy's Paper Mills.
Vesna also worked as a Product Specialist and as a Mill Chemist. Having worked in the industry for 25 years, Vesna has developed her passion for innovation and effective cost reduction. Vesna was the President of Appita (Australasian Pulp and Paper Industry Technical Association) from 2017-2018 and before that she was part of the Executive Committee of Appita. She sits on the Chemical Engineering industry advisory board. She holds a Bachelor of Chemical Engineering / Bachelor of Arts from Monash University.