Wednesday, 15 July 2020 12:00 pm – 12:45 pm (AEST)
Speaker: Associate Professor Craig Hassed Facilitator: Ruth Barajas Ledesma, Appita YPN
Stress, inattention, multitasking and haste are becoming ubiquitous in the modern world and they come at a significant cost in terms of wasted time, inefficiency, mistakes and miscommunication. The popularity of mindfulness can be looked upon as an antidote to modern life. Mindfulness can be described as both a form of meditation and a way of living and it has many applications. This interactive and experiential presentation will explore the science, philosophy and practice of mindfulness across a variety of applications including managing stress, coping with workload, enhancing mental and physical health, and fostering effective communication and teamwork.
GUEST SPEAKER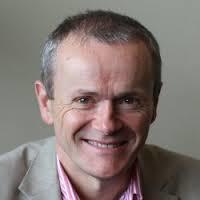 Associate Professor Craig Hassed
Mindfulness Coordinator
Faculty of Medicine at Monash University
Associate Professor Craig Hassed OAM has been working within the Faculty of Medicine at Monash University since 1989. He now also teaches into a number of other faculties and is coordinator of mindfulness programs across Monash. His teaching, research and clinical interests include mindfulness, mind-body medicine, lifestyle medicine, integrative medicine and medical ethics. Craig developed and integrated into the Monash medical curriculum the world-first mindfulness-based healthy lifestyle course called the Health Enhancement Program. He has authored over 100 papers in peer-reviewed journals and is regularly invited to speak and run courses in Australia and overseas in health, educational, government and corporate contexts. Craig has collaborated with a number of Australian and international universities helping them to integrate similar content. Craig is a regular media commentator, has published 13 books and co-authored with Richard Chambers the two free online Mindfulness courses in collaboration with Monash University and FutureLearn, both of which are rated by Class Central among the leading online courses in the world. In 2019 Craig was awarded the Medal of the Order of Australia (OAM) for services to Medicine.