Global Update On Food Contact Regulations
Hosted by the Appita Food Contact Materials Committee
Thursday 3rd December, 2020
9:00am – 10:00 am AEDT / 11:00 am – 12:00 pm NZDT
Presenter: Mark Thompson, Partner, Keller and Heckman LLP
Facilitator: Lou Sherman, Chair, Appita Food Contact Committee

WATCH VIDEO

For a presentation and discussion about recent updates on food contact regulation for paper and plastic.
Hear the latest updates on:
• Regulations for recycled content in packaging.
• Covering paper, PET, HDPE, soft plastics.
• Chinese regulations for paper
• Plastic amendment.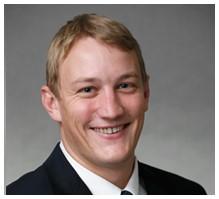 Guest Speaker Mark Thompson advises a wide array of businesses and trade associations on global compliance requirements applicable to finished foods, food additives, food packaging materials, cosmetics, industrial chemicals, and associated labelling in Asia, the U.S., and the European Union.
Mr. Thompson has authored articles and presented on regulatory compliance matters in the U.S., EU, and Asia. While attending the Catholic University of America's Columbus School of Law, he served as a contract law teaching assistant through the Academic Excellence program and as an Associate Editor for the Commlaw Conspectus.