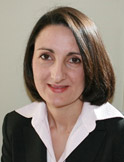 Adele Elice-Invaso
Executive Director, Appita
Technical Product Development Manager, Visy Pulp and Paper
Vesna Milunovic is currently Technical Product Development Manager at Visy Pulp and Paper, a privately-owned packaging and recycling company. Her work includes working within the business at national level on managing development of new products (such as Kraft White Liner).
Prior to working in product development, Vesna spent 5 years working as National Technical Manager at Visy, being responsible for Technical processes, Product Quality and Process Improvements in Visy's Paper Mills. Vesna also worked as a Product Specialist in Plasterboard Liner sales team and her main responsibilities were Customer technical support and product development of PBL. Prior to that Vesna worked as a mill chemist as part of the mill operation team.
Vesna holds a Bachelor of Chemical Engineering / Bachelor of Arts from Monash University.
Having worked in the industry for 20 years, Vesna has developed her passion for continuous improvement and effective cost reduction.
Vesna was appointed as President of Appita in 2017
Stephen Parkinson, Project & Innovation Manager, ABBE Corrugated

In 2019 Stephen joined the team at ABBE Converting as Projects & Innovations Manager. Prior to joining ABBE, Stephen was the General Manager, Biomanufacturing at Australian Paper. Prior to being appointed as GM, Stephen was a shift manager responsible for the co-ordination of the 5 paper machines on site at AP, Maryvale and across the site into pulp. Stephen went to Maryvale after spending 4 years in the Middle East selling starch and services, and then building a new paper machine and corrugating plant. Again, a challenging role with not only the heat to deal with, but 16 different nationalities and 9 different languages.

Prior to that Stephen was the Research and Technical Manager for Visy. He worked out of the Visy Technical Centre for 10 years focusing on the development of micro flute, coating, new methods of printing and a range of processes. He then moved into Visy Paper Sales, a business started out of the sale of Pratt Paper to sell corrugating offcuts to "Alternative" areas, where Visy had developed a reputation for innovation.

Before taking on the role at Visy, Stephen worked at Little Wembley Mill where he started in the Paper Industry as really a packer / Guillotine operator, and rose to be offered and accepted a directorship. Stephen had also spent 10 years in the British army special forces prior to starting his career in industry.
Gil Garnier, Director, Bioresource Processing Research Institute of Australia (BioPRIA), Professor, Department of Chemical Engineering, Monash University

Gil Garnier is Director of the Bioresource Processing Research Institute of Australia (BioPRIA) and Professor in the Department of Chemical Engineering at Monash University, Australia. He is also the founding Director of the Bioprocessing Advanced Manufacturing Initiative (BAMI) ARC Industry Transformation Research Hub, inaugurated in 2014.

He joined Monash University in 2005 as Director of the Australian Pulp and Paper Institute (APPI), which was transformed into BioPRIA in 2013. Previously, Dr Garnier was a Senior Research Scientist and team leader at Kimberly-Clark for 5 years. For eight years he held the dual position of Research Engineer at the Pulp and Paper Research Institute of Canada (Paprican) and Adjunct Professor in the Chemical Engineering Department of McGill University. His expertise includes the application of polymers and colloids to surface engineering and industrial applications.

His current research is on paper biodiagnostics, nanocomposites, nanocellulose and the biorefinery. Dr Garnier holds fourteen US/international patents and his publications include over ninety research articles and one hundred and fifty presentations in industry, conferences and universities. He holds degrees in Chemical Engineering from Sherbrooke University, Canada (B. Eng, M. Eng) and Virginia Tech, USA (Ph.D.).

Dr. Garnier is emeritus chairman of the TAPPI International Research Management Committee, member of the Australian Pulp and Paper Advisory Group, executive member of the Australian pulp and paper technical association (Appita), Founding Editor in Chief for Frontiers in Chemical Engineering (since 2013), associate editor of Cellulose, member of the editorial board of Bioresources, Appita Journal, and the Nordic Pulp and Paper Research Journal. He is a member of the American Chemical Society (ACS), Appita and the Royal Australian Chemical Institute (RACI).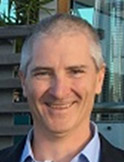 General Manager Preprint & Coatings, Visy Paper, Australia
I moved to a career in Visy following 8 years in the pharmaceuticals industry where I held various manufacturing and project roles. At Visy, I spent several years managing the Coatings operation before moving to Visy Paper 5 into the role of Production Manager. For the last 4 years I have been the National Quality Manager for the Visy Paper division. I joined the APPITA Executive Committee in 2016.